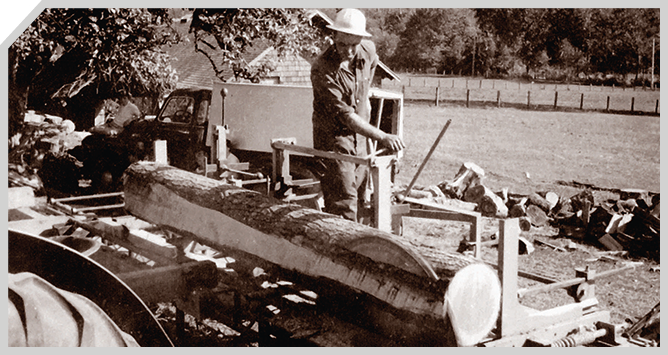 The Ainsworth family's enterprise began in Alberta, Canada as a portable sawmill in the rapidly growing, coastal lumber industry of the 1940's. In 1952, the two founding brothers packed up and moved to B.C., deciding to utilize lodge pole pine, a small-diameter yet much faster growing tree. They saw opportunity and believed that the future of forestry would be in renewable fast-growing wood. It took years before the rest of the market would recognize the commercial and environmental advantages of this vision.
The Ainsworths built a reputation on the quality of their products. Quality, waste reduction and cost control were cornerstone in all aspects of manufacturing, but their real talent was innovation. This led the company's improvement of plant processes and niche forestry products – continuing the quest to leave behind no waste. Within two decades, the enterprise had grown into the world's fourth largest oriented strand board (OSB) company.
The Ainsworth name has always been synonymous with innovation. The family initiated the use of "waste wood" species, developed finger-joined lumber and specialty overlaid plywood, built the largest OSB mill in the world, and built the first 9-foot wide, 12-foot wide, and 12-foot wide continuous OSB presses.
The innovations continue today in their new enterprise, Ainsworth Energy. Sustainability and quality remain key factors in the development of their biomass-based energy projects.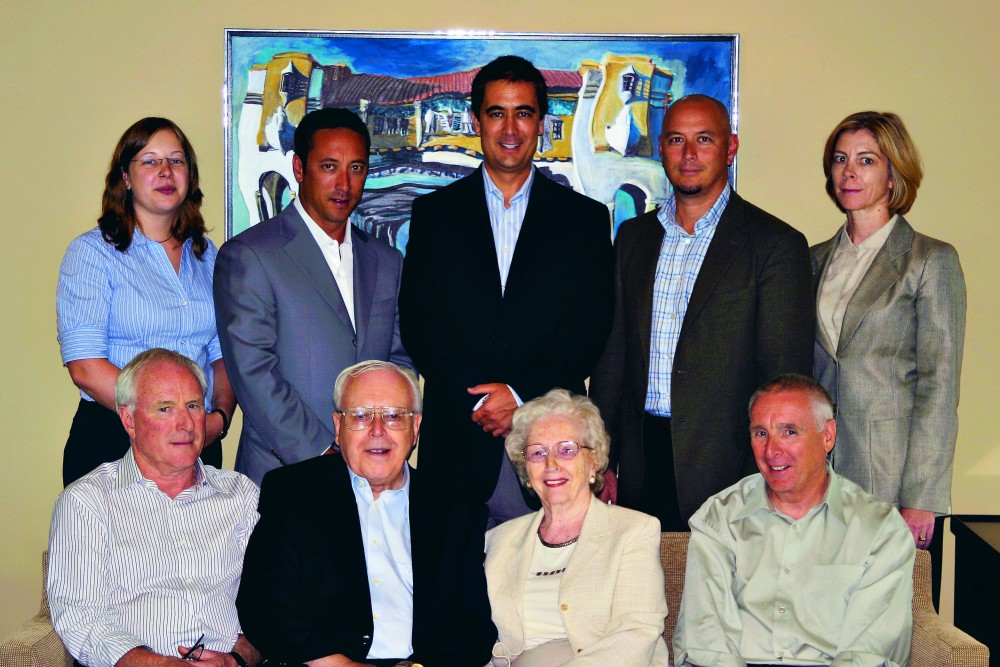 Three generations of the Ainsworth family: (Top row) Susan Fellenz, Douglas Ainsworth, Kevin Ainsworth, Michael Ainsworth and Catherine Ainsworth. (Bottom row) Allen Ainsworth, David Ainsworth, Susan Ainsworth and Brian Ainsworth.